Dessins d'Espaces

(Drawings of Spaces)
is an in-situ installation that employs different techniques to create an anamophosis in the architectural space.
Beyond creating the illusion of a volume on a flat surface, Dessins d'espaces extends the drawing into the adjacent space using the simplest of materials (tape and wooden batons). The installation modifies the dimension of the volume in which it is created. A multitude of readings of the work appear as the visitor changes his of her viewpoint thus questioning accepted boundaries between surface and space, drawing and sculpture and between the human body and the space it inhabits.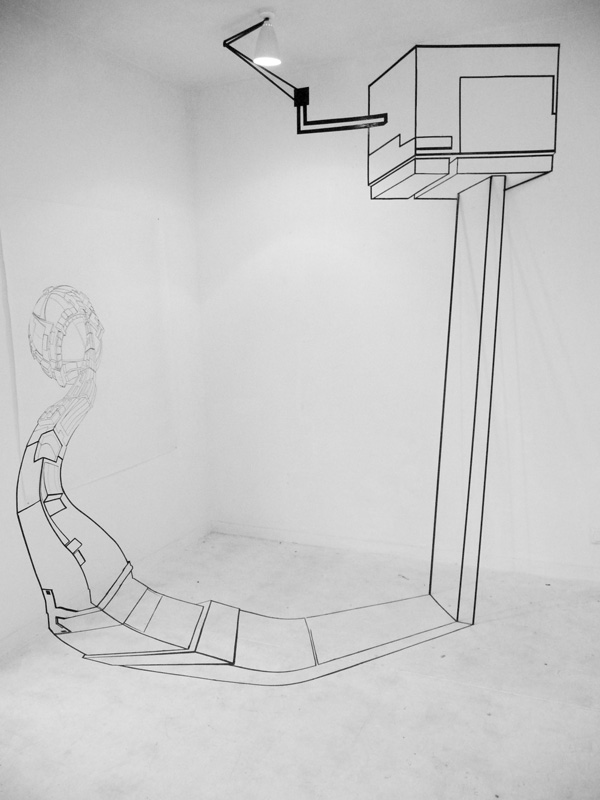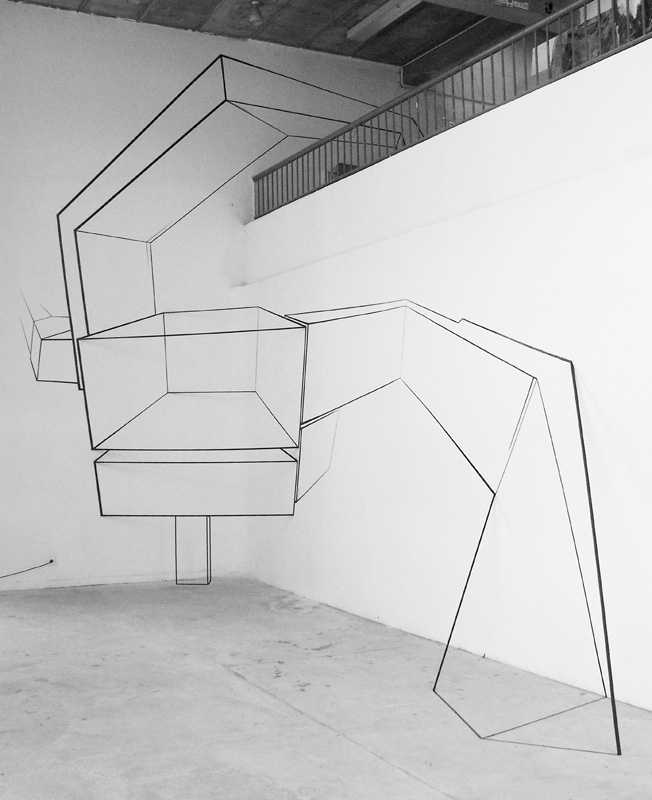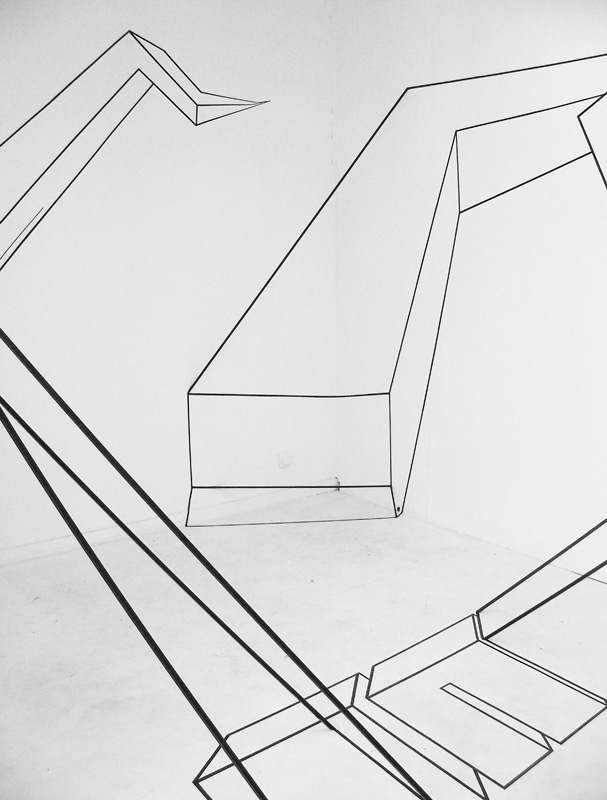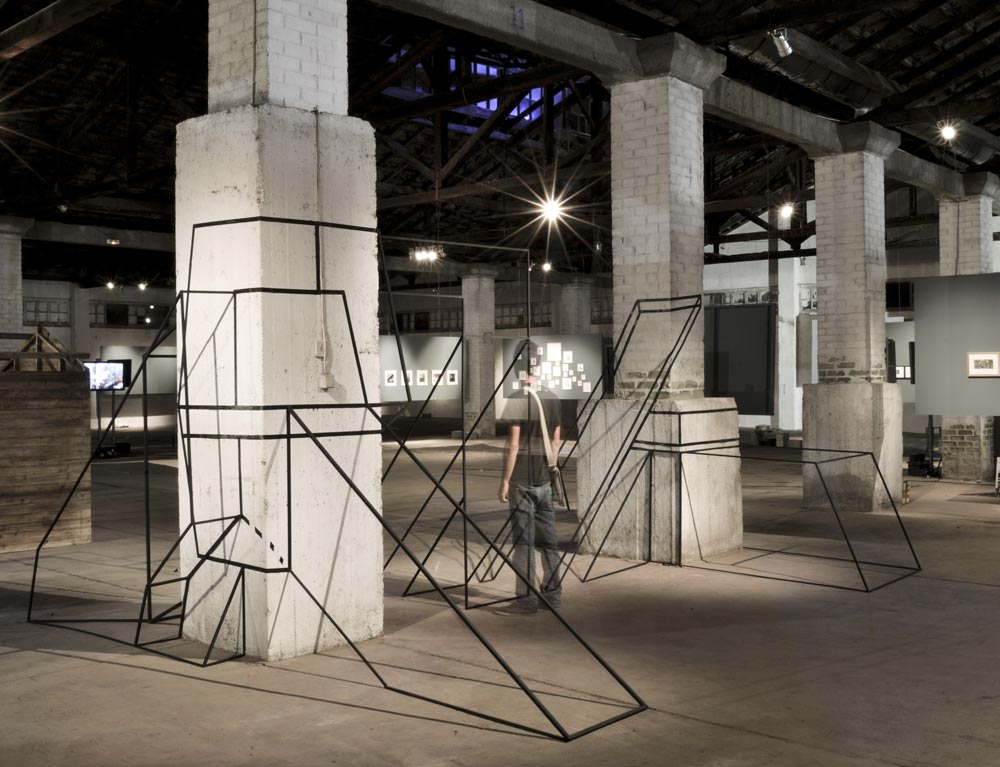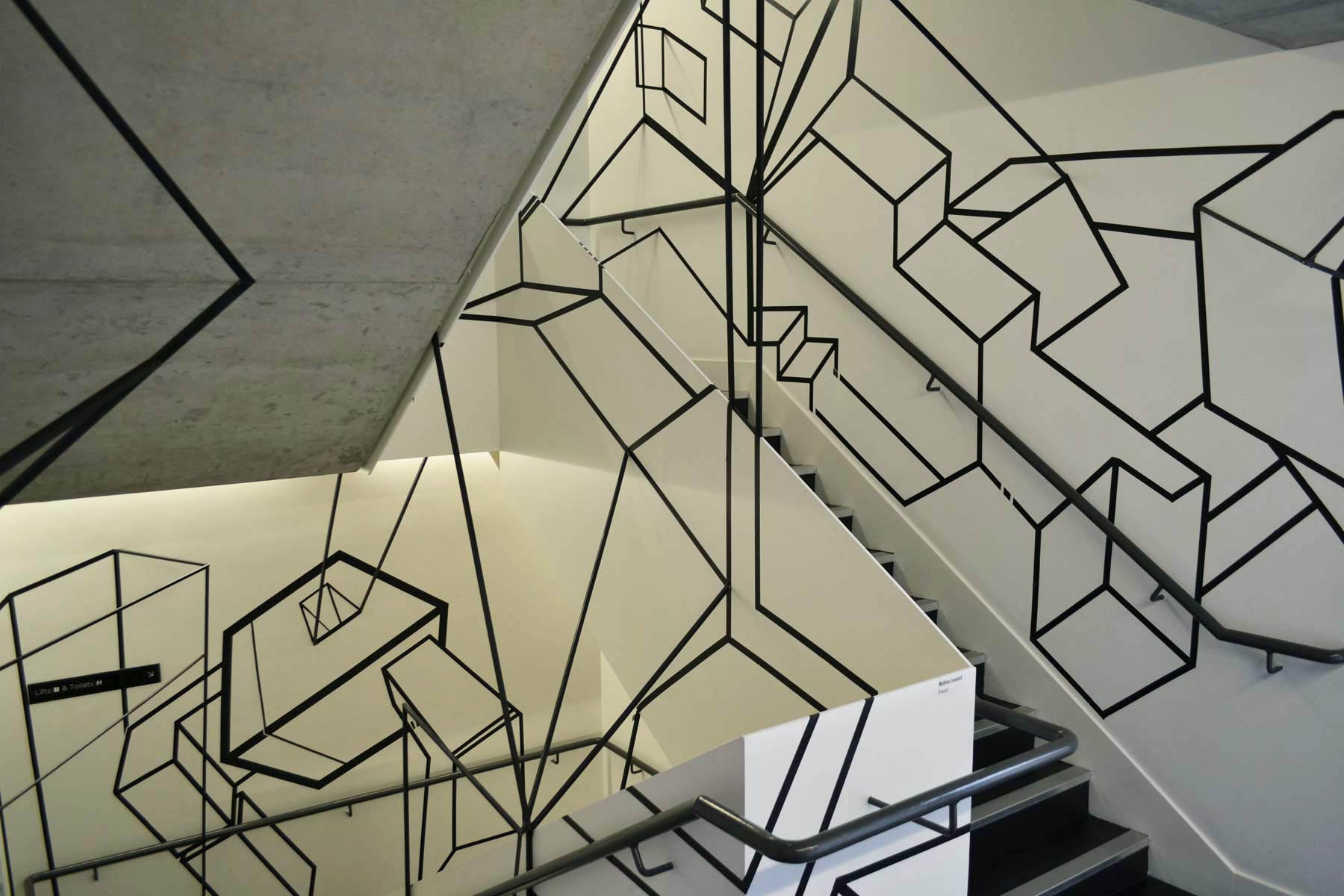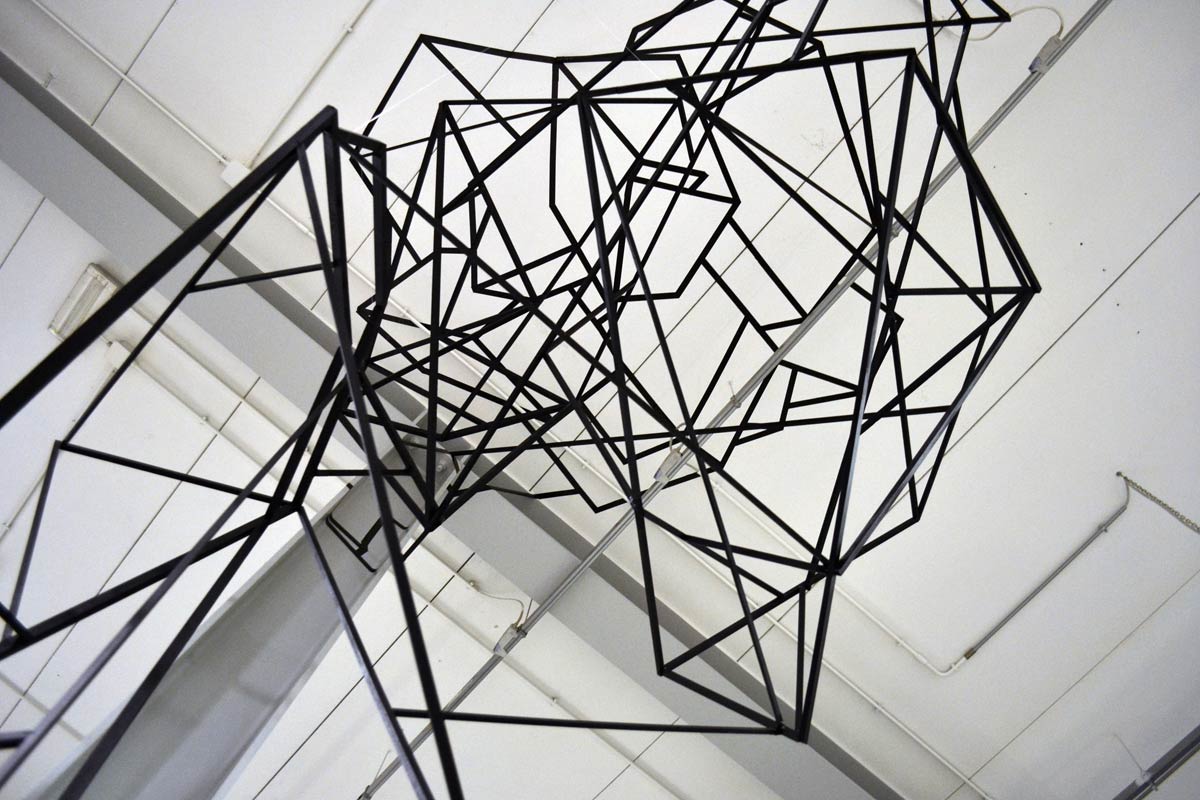 Mixed technique, black duct tape, painted wooden batons,
variable dimensions.